Smart Ranges
Create and share your Salary Ranges with fine-tuned permissions
Pequity Smart Ranges help companies create and share range data in a way that's secure, efficient and scalable.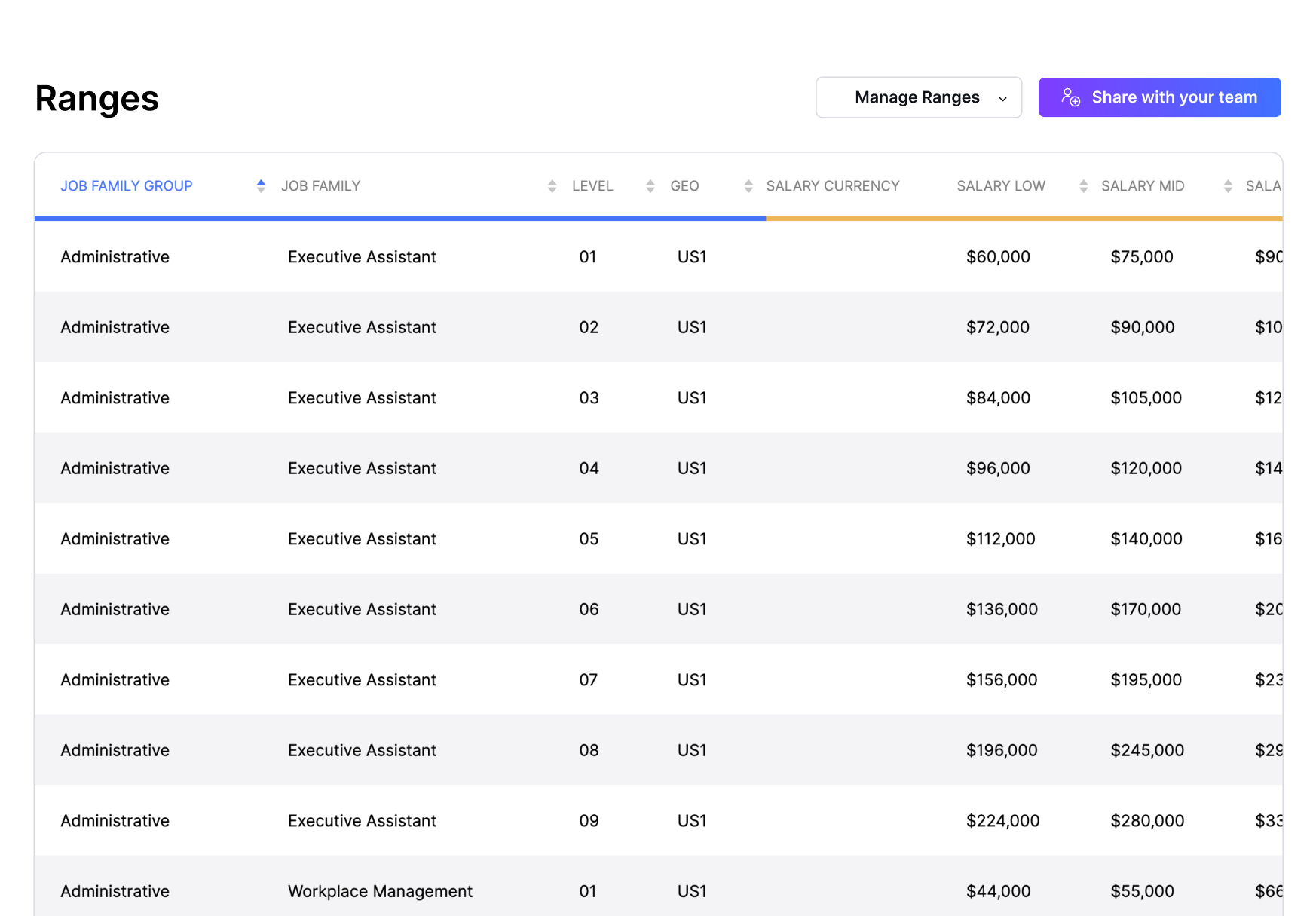 Secure
Share ranges to anyone you invite, without the spreadsheets, using Pequity's granular permissioning system.
Adaptive
Set ranges for any role, level, location in the world. Add your own or use Pequity's preset ranges for the most popular roles.
Intuitive
Minimize manual work so your comp programs grow with you, and take the guess work out of what people should pay.
We measure expenses, time, and outcomes. We benchmark. We compare our experience to the experience of similar companies and competitors. But fundamentally, we're still guessing.

While salary survey participation and market pricing are the norm across the globe, there is significant disagreement about data sources and their integrity.

At Pequity we stay out of the salary survey fight. Why? Because one size does not fit all.

Instead, Pequity comp experts help our clients measure the appropriateness of various sources of market data so they invest with confidence.

Smart Ranges are our proactive approach to measuring salary ranges, helping you make confident decisions about compensation one candidate at a time.
Pequity powers industry leading compensation programs