Employee Compensation Overview
Explaining Total Compensation, Made Easy
Automate and streamline comprehensive total compensation portals to enhance transparency for employees, and enable managers to better explain and communicate total compensation to their teams.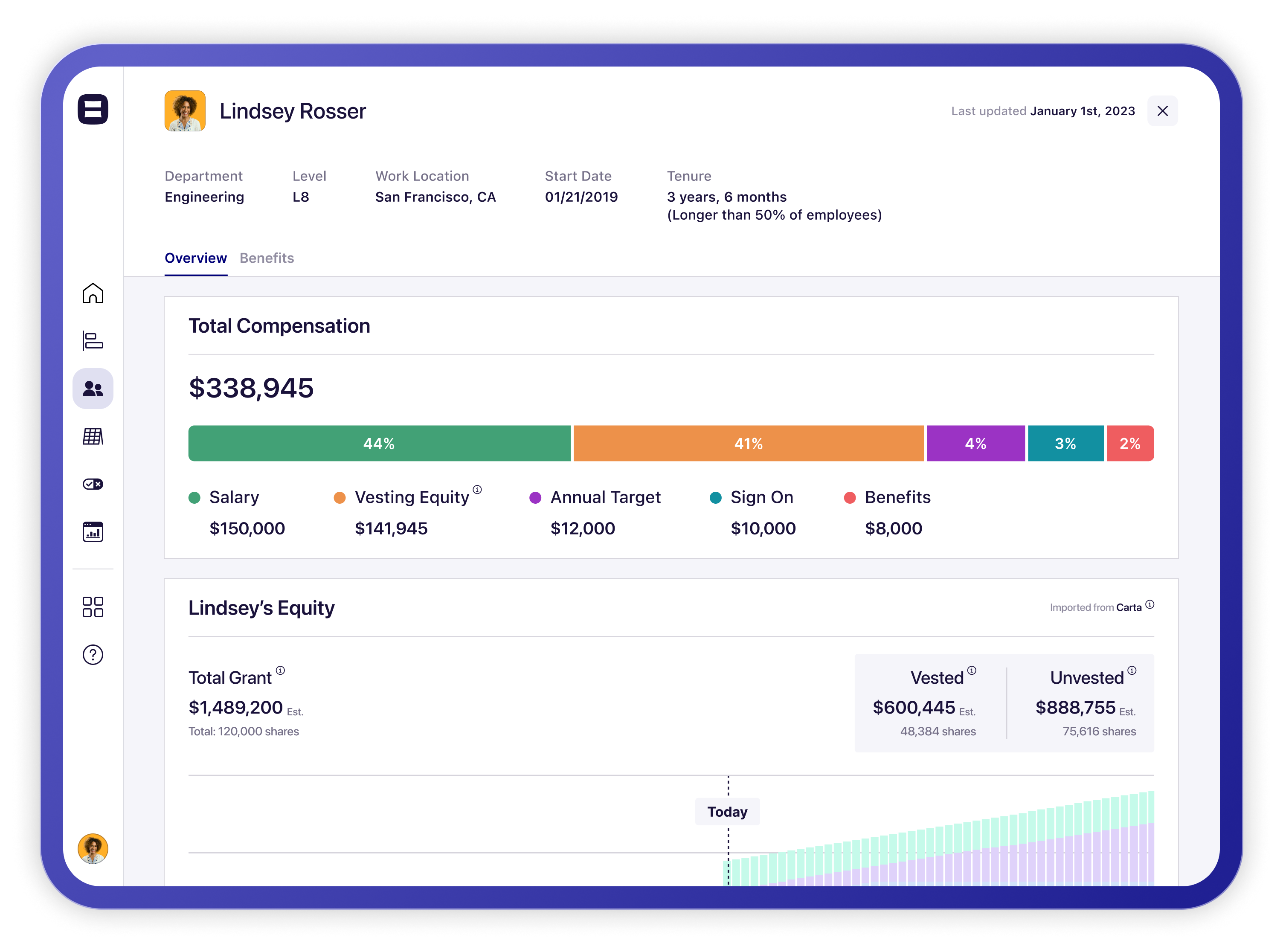 Empowering Employee Portal
Pequity's Employee Portal, makes it easy for your employees to access and understand their compensation package, including salary, equity, bonuses, and benefits for informed decision-making.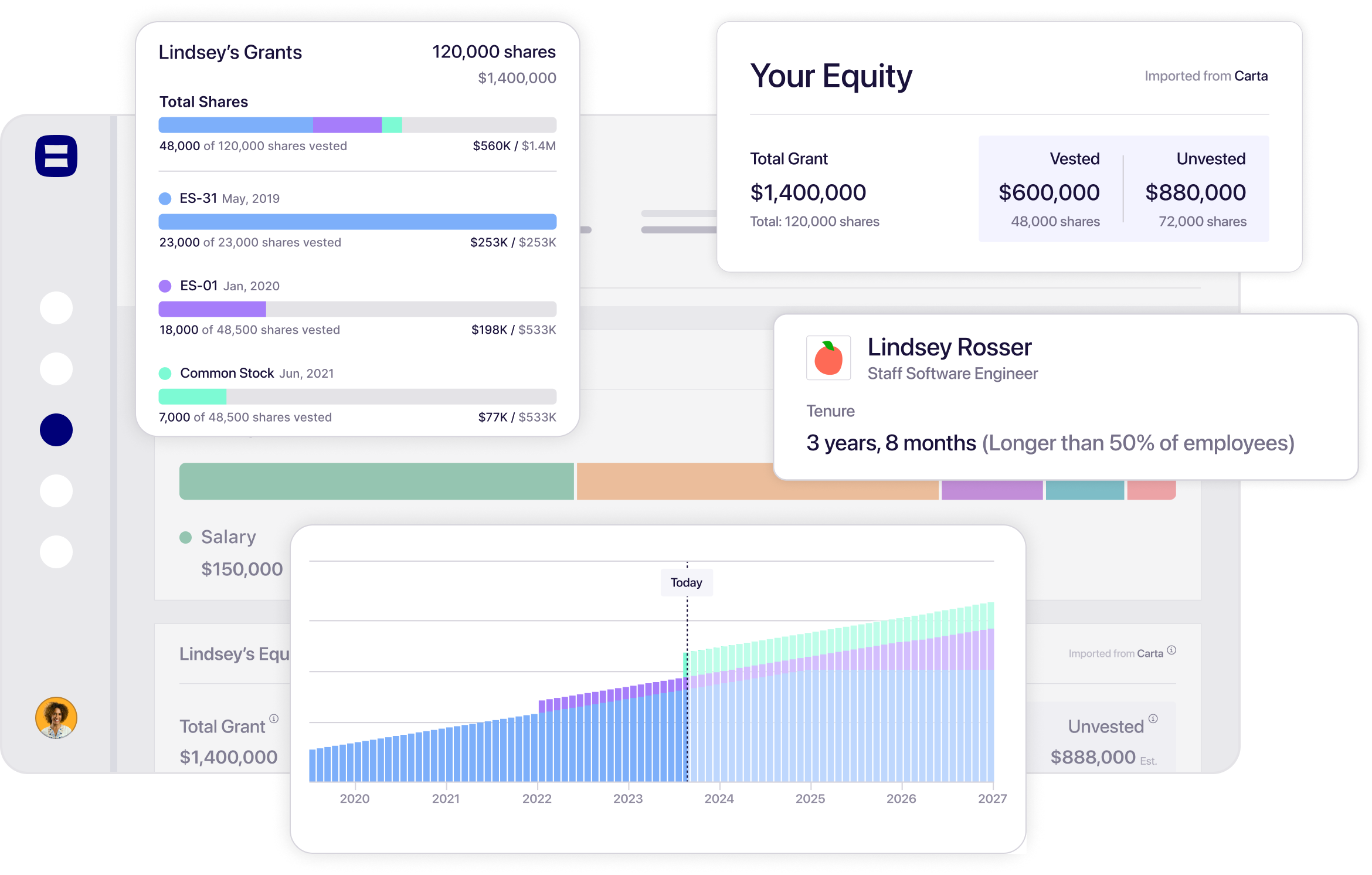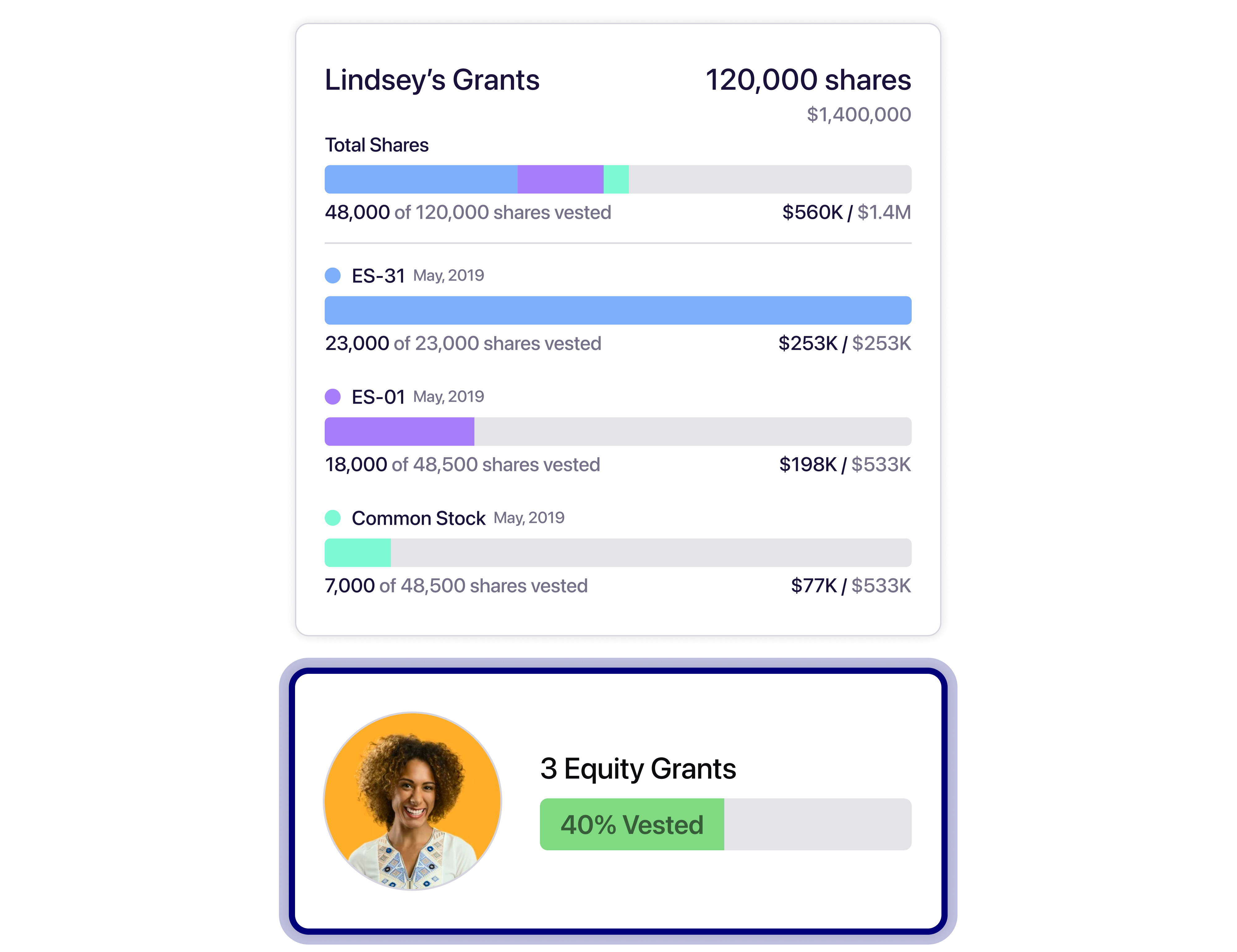 Clear Equity Display
Pequity presents equity at the grant level so employees get a better understanding of the true value of their equity compensation and the ability to see their equity status-in real time.
Comprehensive Overview  for Admins and Employees
Admin View shows the full compensation package, including equity and vesting schedules, making compensation discussions more clear, boosting employee motivation, and highlighting issues that could lead to losing top talent.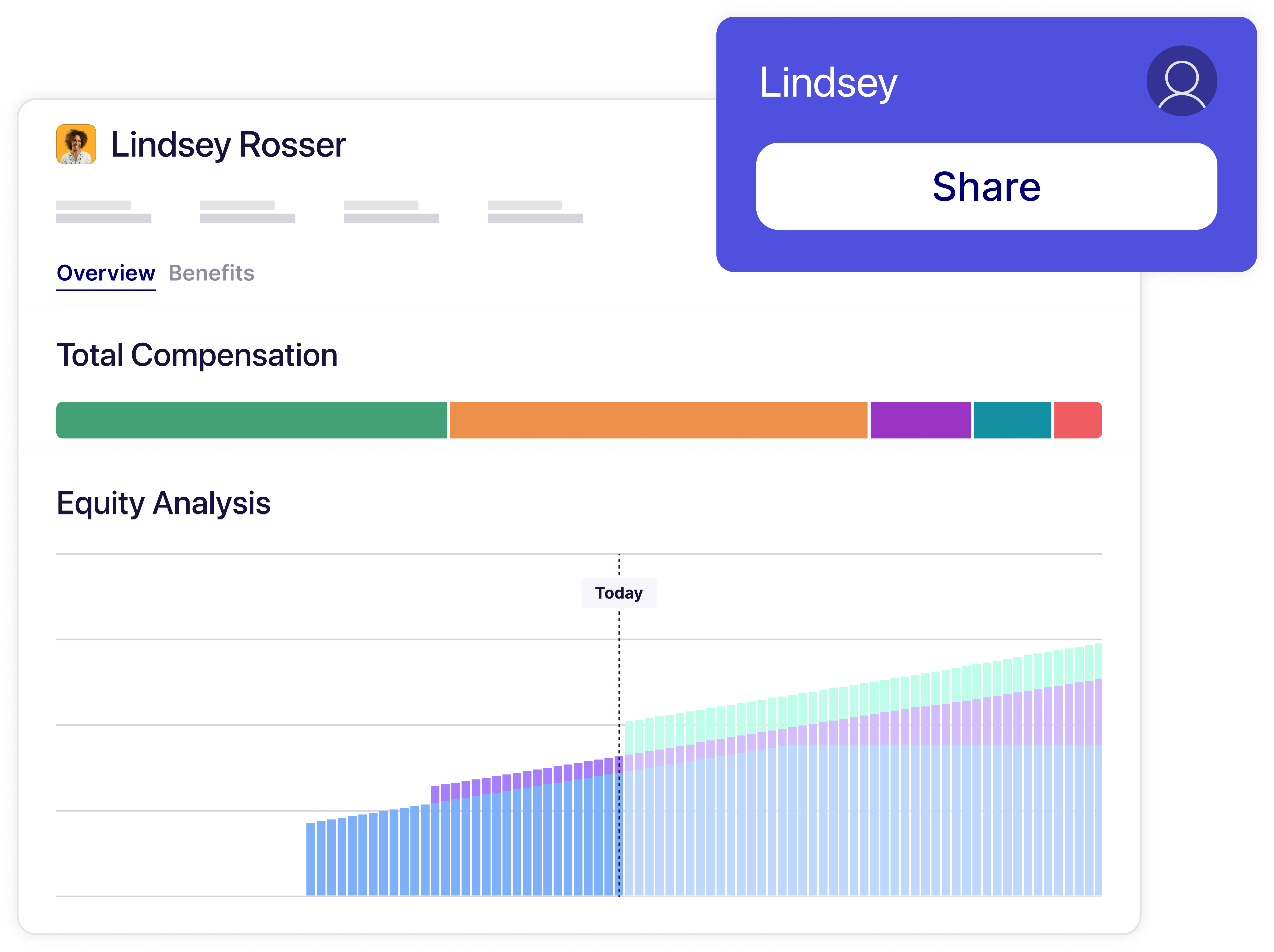 Salary is simple.
Total compensation is
not

.

This information is crucial because it provides both administrators and employees with a roadmap that shows not only where employees are now, but also where they're headed in terms of potential earnings as vesting milestones are met. This clarity helps administrators and employees make informed decisions and set realistic expectations about compensation.