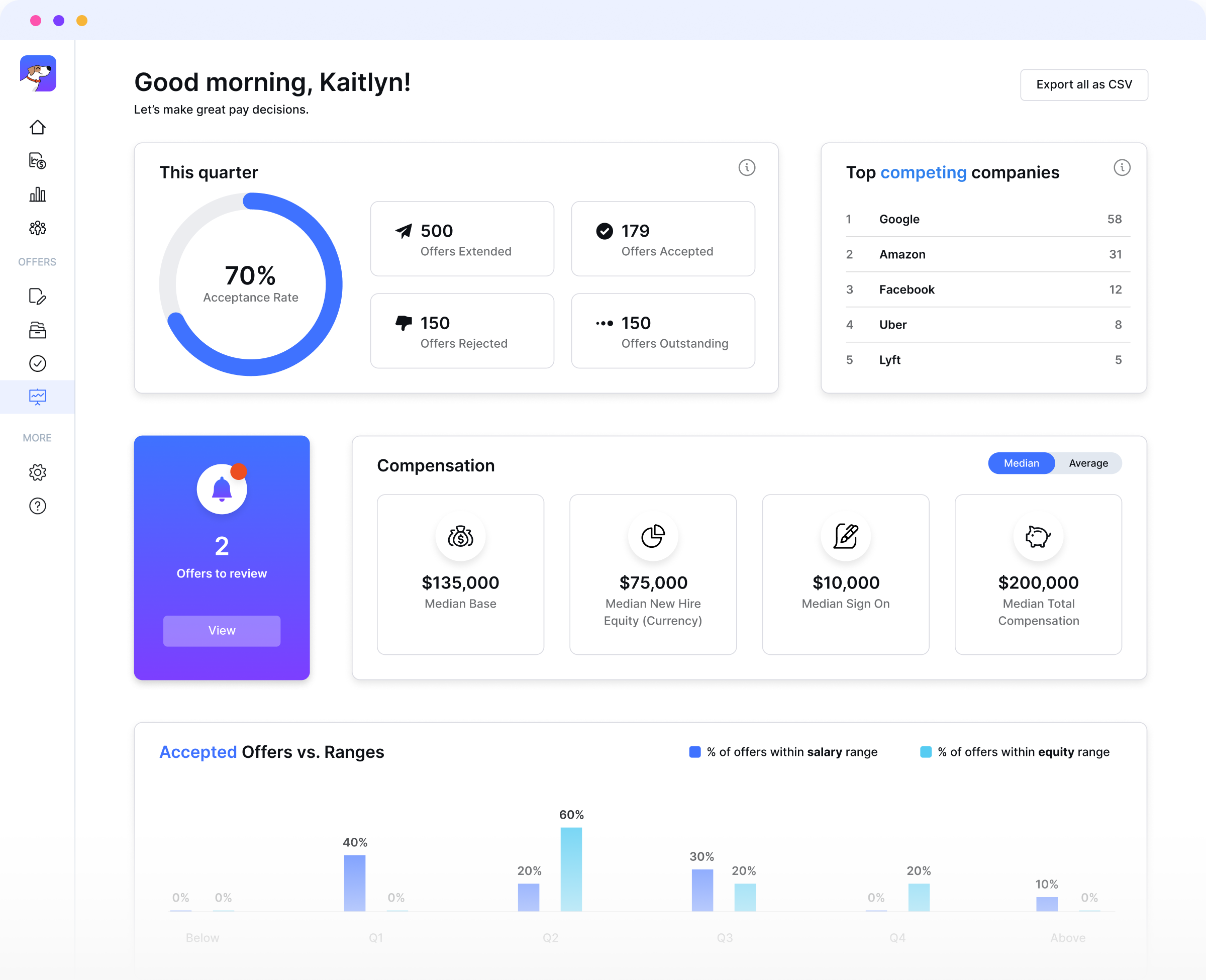 Pequity helps you —
Design a global solution
Many of our customers have a global presence and workforce. Working with a partner that understands the global compensation landscape is critical to being able to scale operations and compete in your marketplace.
Automate your workforce
There are tens of thousands of HR openings across the globe today. They cannot all be filled. Smart organizations are empowering and investing in the HR staff they have today to scale and support company goals.
Maximize Your budget
Enhance the impact of your reward budget by integrating pay design and pay delivery.

Enable your Recruiters to become versed in pay and your Comp Analysts to receive program effectiveness feedback with each candidate interaction.
Remember everything
Our interactive hub ensures nothing is lost nor misinterpreted.
‍
In a world of solution overload (Slack, Teams, Emails, etc.) how do you ensure you can tell the story a year or more after the fact?
Make great pay decisions - always
Our customers use Pequity every day, not once per month or quarter like with a salary survey data source. Everyone in the hub makes smart, data-driven decisions in real-time.
Pequity customers are seeing the benefits
- 2 days time to offer
Reduce time to offer by 2 days on average
Realtime analytics
Stay ahead of the competition with real-time analytics that remove your reliance on external market data which often lags behind and has gaps that don't fully cover your needs
+ 2x offers extended
Increase offers extended by up to 2x without adding additional recruiters
Ready to get started?

Pequity is built by compensation professionals for
everyone
Get the latest industry content
Realtime market data
We partnered with le v e l s . fy i to bring realtime market data to Pequity.

Use in-depth compensation data to learn about competitors' compensation practices. Fill gaps with an unparalleled level of specificity that salary surveyors cannot provide.